Vetro 839
Really, here is proof that I can halt the hub in less than ten minutes: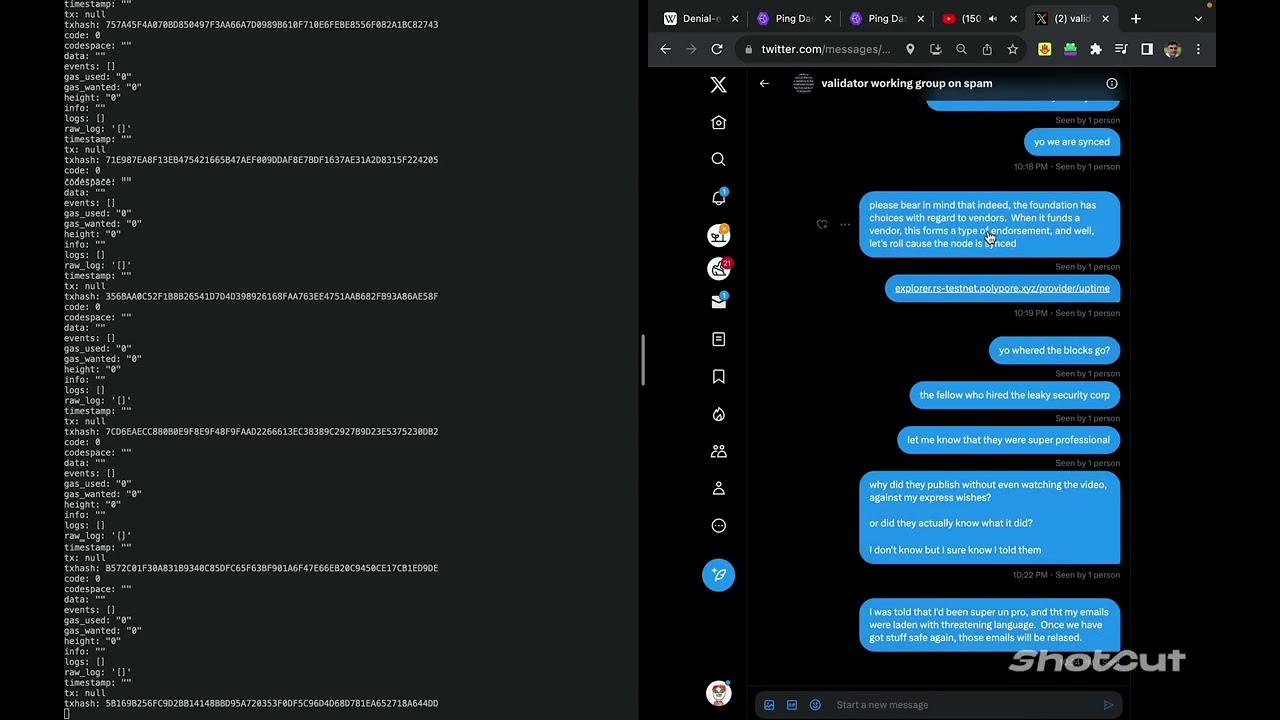 I reported this to ICF, Informal, and Amulet (@jessysaurusrex)
Here's their response:
I have worked incredibly hard to find this bug and the reality si that @ebuchman @Jessysaurusrex and @thanethomson have characterized the report as harassment.
I wish for them to provide evidence of harassment.
I firmly insist that I merely made a security report. @uditvira agrees with me. I hope @jtremback does too. I hope @jtremback chooses to veto his own proposal, and move the team he is leading into another organization. This isn't Jehan's fault.
Cosmos needs to be secure or it is dead.